Robin Hyde
Poet, novelist, journalist, traveller
1906—1939
Yet I think, having used my words as the kings used gold,




Ere we came by the rustling jest of the paper kings,




I who am overbold will be steadily bold,




In the counted tale of things.



From 'Words' in Young Knowledge: The Poems of Robin Hyde, ed. Michele Leggott, Auckland University Press, 2003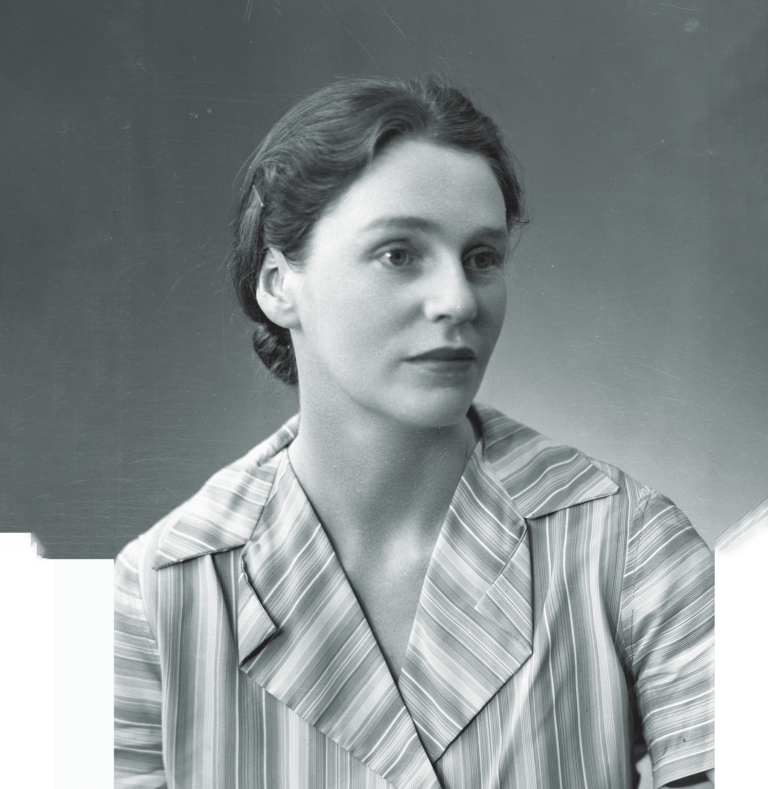 Where to find it
At one end of curved wooden seating on Te Papa Promenade, facing the harbour.
About the author
Iris Wilkinson wrote prolifically from her teenage years – mostly poetry and short stories – and at 17 she began her lifelong engagement with professional writing, as a reporter on The Dominion. Over the years she was a columnist, editor, feature writer and parliamentary reporter for various newspapers.
Wilkinson continued to publish poetry, then a series of novels, writing from 1927 under her pen-name, Robin Hyde. She was of a generation of writers whose consciousness of their identity as New Zealanders was a wellspring of inspiration.
With thanks to
The Dominion